Franklin in Houma, LA
Meet Franklin, one sweetheart of a Blenheim boy. He is friendly to all he meets and is as calm as they get. He is just as happy napping on the floor as he is napping on one of the many dog beds around the house or the couch! Franklin is a gentle boy and a quintessential sweet, loving, mild Cavalier.
Franklin is typical in size at 21 pounds. He has a gorgeous, thick, rich chestnut and white coat. He is quite handsome, with a sprinkling of freckles on his snout! He just turned 9 years old, (born June 8, 2014) and finally has the opportunity to find a family to call his own. Franklin is totally ready for the retirement life!
Franklin is now up to date on vaccinations, neutered, had a recent dental (lost 18 teeth), is microchipped and on monthly preventatives. As is common in older Cavaliers, Franklin has mitral valve disease and secondary heart enlargement. He is taking Furosemide, Enalapril and Pimobendan twice a day. He is doing well on the medications and his heart has shown signs of slight improvement! He will need a family who will continue his meds and take him to see the cardiologist as needed.
Franklin loves to eat. With the loss of 18 teeth, he is now eating premium canned food. He takes his time eating… we like to say Franklin dines instead of feeds! He is fed twice a day, and his pills are administered after each meal. His pills are hidden in a small dollop of peanut butter and we call it dessert!
Franklin did excellent with potty training and is taken out diligently and routinely – first thing in the morning, last thing at night and every few hours in between. Like most Cavaliers, he is motivated by food and love, so the special treats and gentle loving and praise he gets after going potty outside will help to continue to reinforce good potty behavior.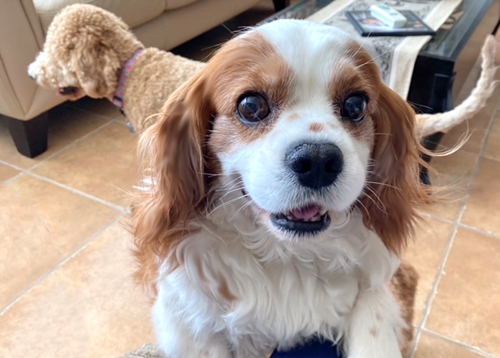 Franklin likes to explore the secured fenced backyard, but his favorite thing is just being with his people. He would love to be a part of a family with someone who is home with him much of the day and can shower him with plenty of affection and attention.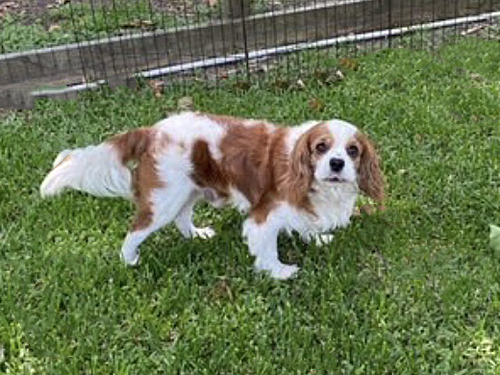 Franklin has four furry foster siblings and he loves the companionship from all. He would do well in an adult only home or a home with older, gentle children and would love a furry sibling. While Franklin spends much of the day with his foster mom, he stays in a gated off area of the home with his foster siblings when no humans are home. At night, he sleeps in a dog bed next to his foster mom's bed and does well.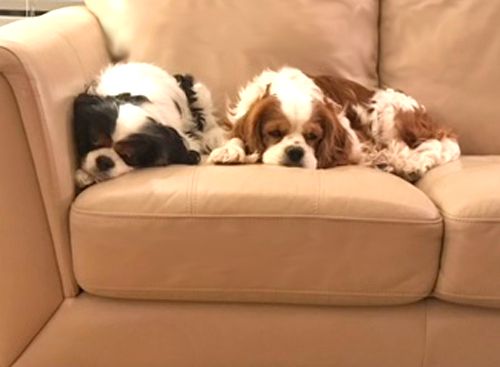 Franklin is a laid-back, easy, sweet boy who is embracing his retirement lifestyle. He would love a fenced in yard to explore in, a human with him much of the day, a furry friend for companionship and endless amounts of gentle love and attention.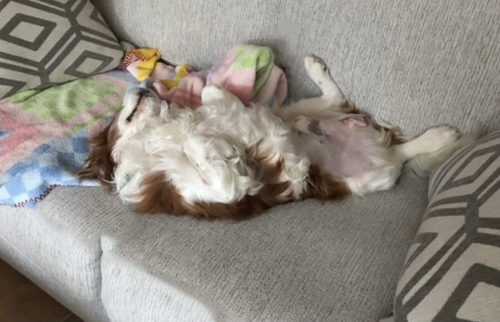 If you feel you are a perfect match and are interested in Franklin, please complete our online application, if you haven't already, and then email TJ Mareno at Rescue4Life01@gmail.com, so she knows of your interest.
Online Application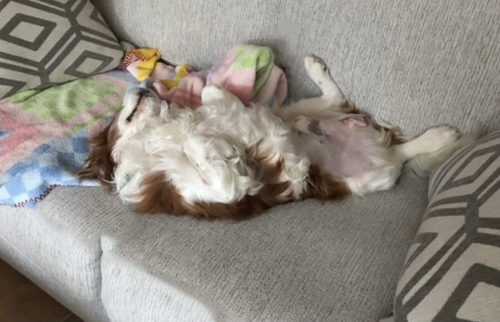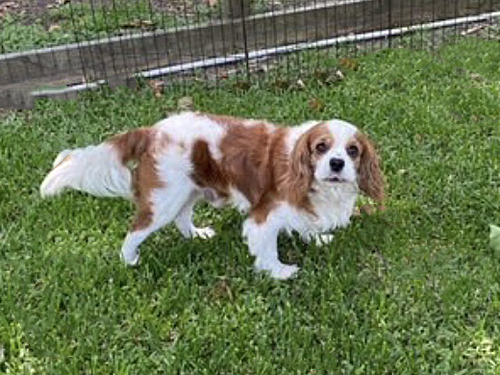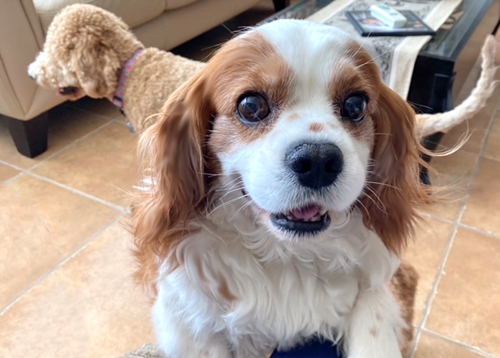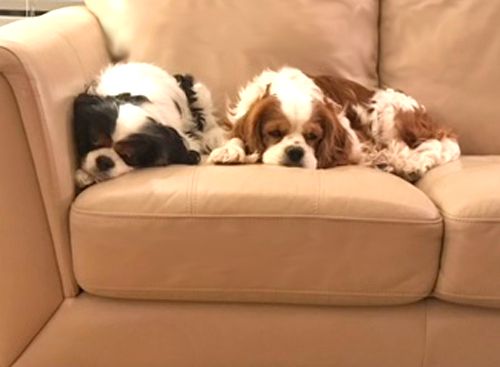 Color:

Blenheim

Age:

9 Years

Sex:

Male

House Training:

Yes.

Health:

Heart disease, on medications.

Temperament:

Laid-back, easy going, sweet, lovable.

Recommendations:

Fenced in yard, human home much of the day, a furry companion. He has not been around cats and has not learned any leash skills.

Location:

Houma, LA

Region:

Southern

Special Needs:

Yes

Status:

SPOTLIGHT